We had a wonderful time with our kids on Christmas in Mesa, AZ.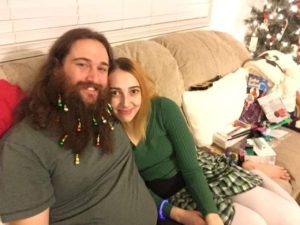 Then we began longing for Quartzsite.  We knew Jim and Brenda were already there and my fingers began to itch to get Vizzini out and hit the trails.  Last year the four of us met some very fun and friendly people (Jim & Barb, Steve & Dianne) who showed us around several off-road trails.  This winter Jim and Brenda parked near the spot where these folks had parked last year.  We joined them and soon Mark and Judith joined us then Cindi and Roger joined us as well.  Not the "Buttercup & Westley" Cindi and Roger, a different (but equally delightful) Cindi & Roger who also have a red Arctic Cat side-by-side—theirs is a bigger, badder, tougher model so Vizzini is very polite and respectful around it.
We spent this year in Quartzsite much as we had last year; sleeping in, riding the trails, hiking, shopping in the tents, happy hours, and fireside chats with friends.  There were two key differences however.  First, the weather was much nicer this year and second, we met many more Canadians!
I've not spent much time around Canadians having lived most of my life in the Southwest.  So the first time I heard the oft-used-by-our-northern-neighbors expression, "eh?" It made me giggle a little—all I could think of was Bob and Doug McKenzie (If you don't know who they are, you might enjoy Googling them).
"How come you keep using that word?" – Inigo
I sure hope I didn't seem rude…I really thought it was cute and a little charming.
Anyway, here is a taste of what our winter in Quartzsite was like: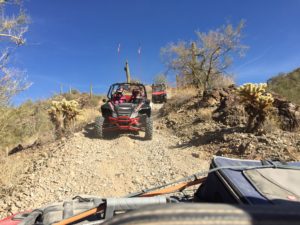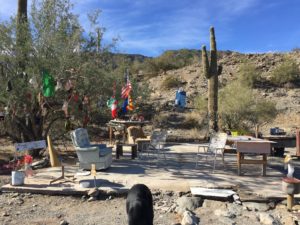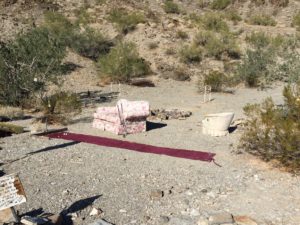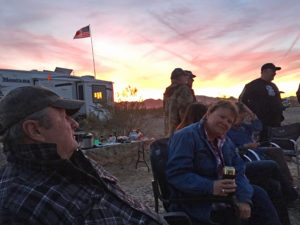 We just loved the Happy Hours at sunset…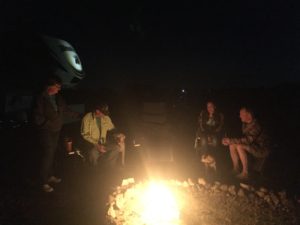 …and the fireside chats.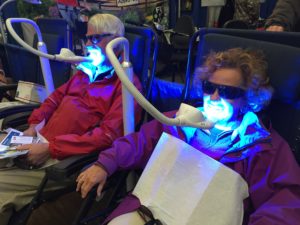 There is always something interesting to see and do in the big tent.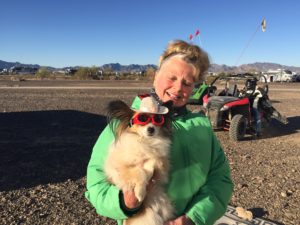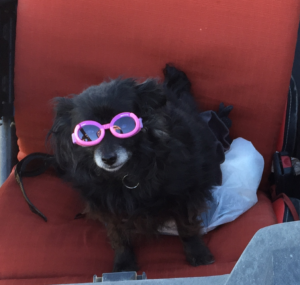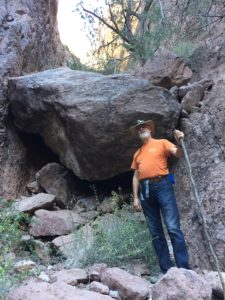 Mark, Judith, Roger, and I hiked to Palm Canyon.  Not satisfied to view it from a distance, Mark and I climbed up the canyon as far as we could go.  We didn't make it to the palms because we took a wrong turn and ended up with our path blocked by this big rock.  Maybe next year.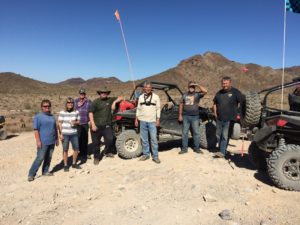 How many Canadians does it take to get to the top of Preacher's Pass?  Just one…Steve (center) was a wonderful guide and got us all safely up and back down again.
By the time we left the Q, I was so used to being around Canadians that "eh?" seemed like a completely normal way to end a sentence.  Or a blog post, eh?