We spent August visiting our friends Robin and Bill in Turner, OR. We think R&B are two of the nicest, kindest people we've ever met. Robin has a vegetable garden that kept me supplied with wonderful, fresh, and flavorful salads all month, but once again Roger had to be away at work for most of that time.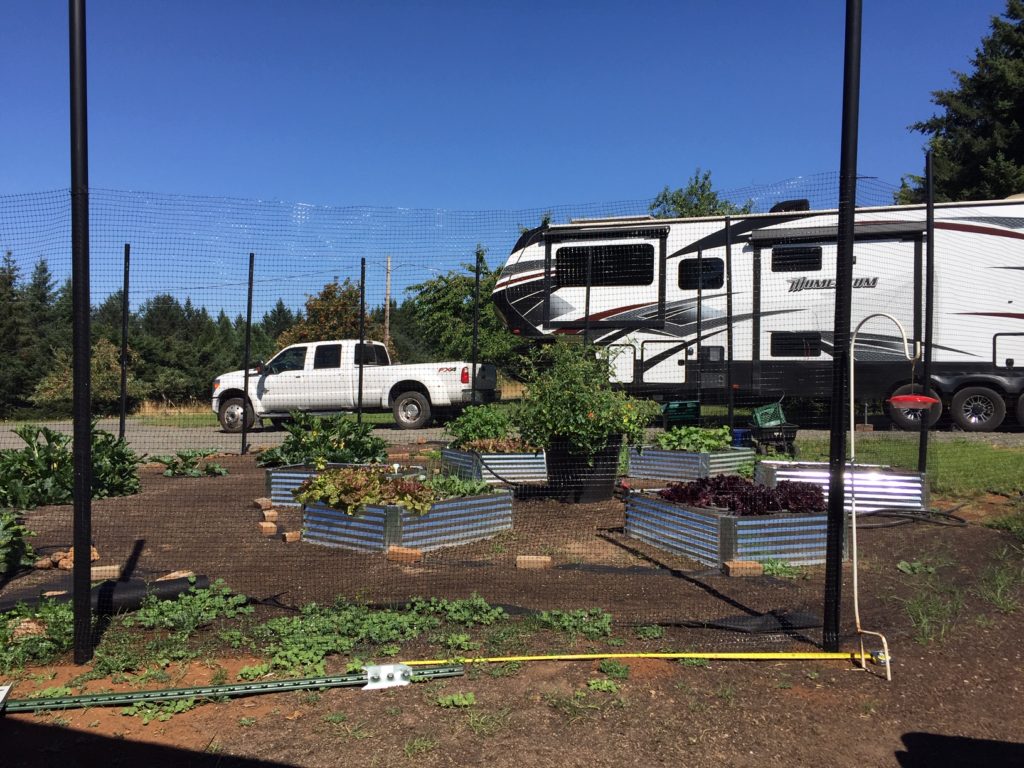 Once he showed up, we put him straight to work building a well pump shed with the help of Mark and Bill.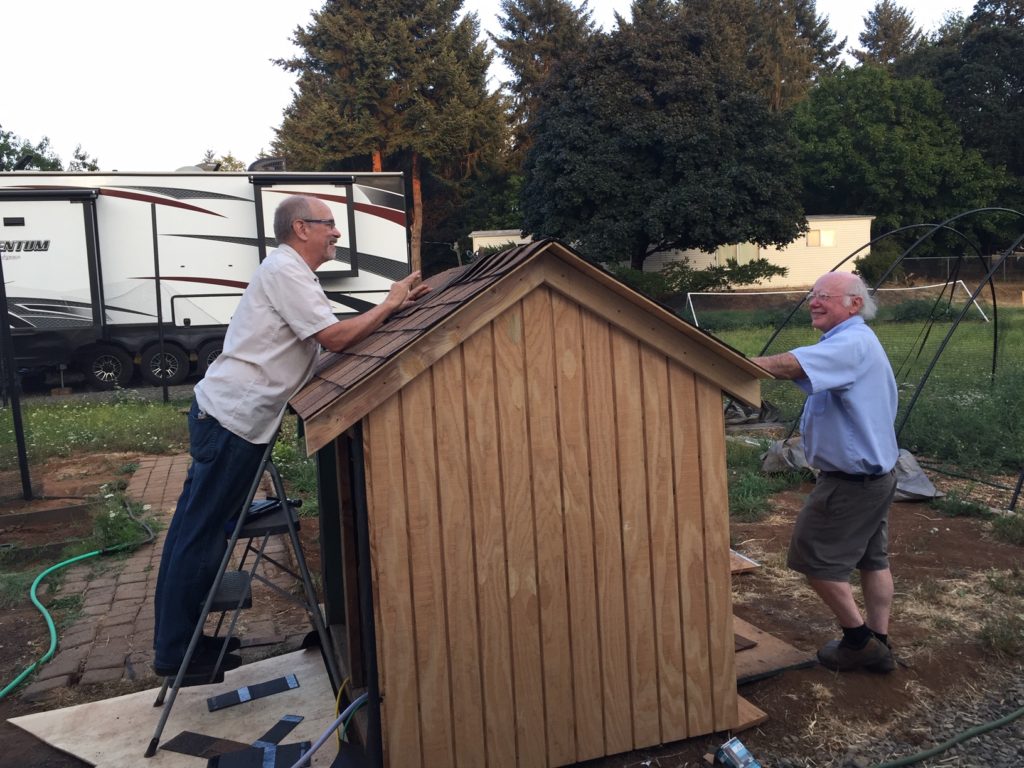 We also took some time to enjoy nature's gifts in the area on two fantastic hikes.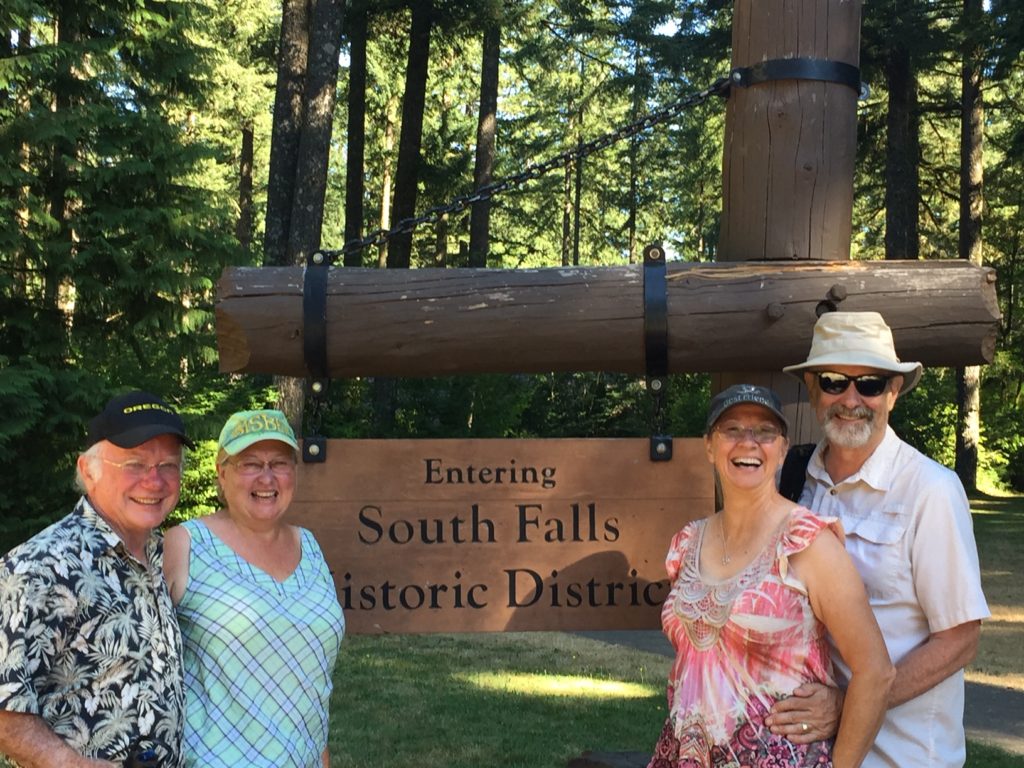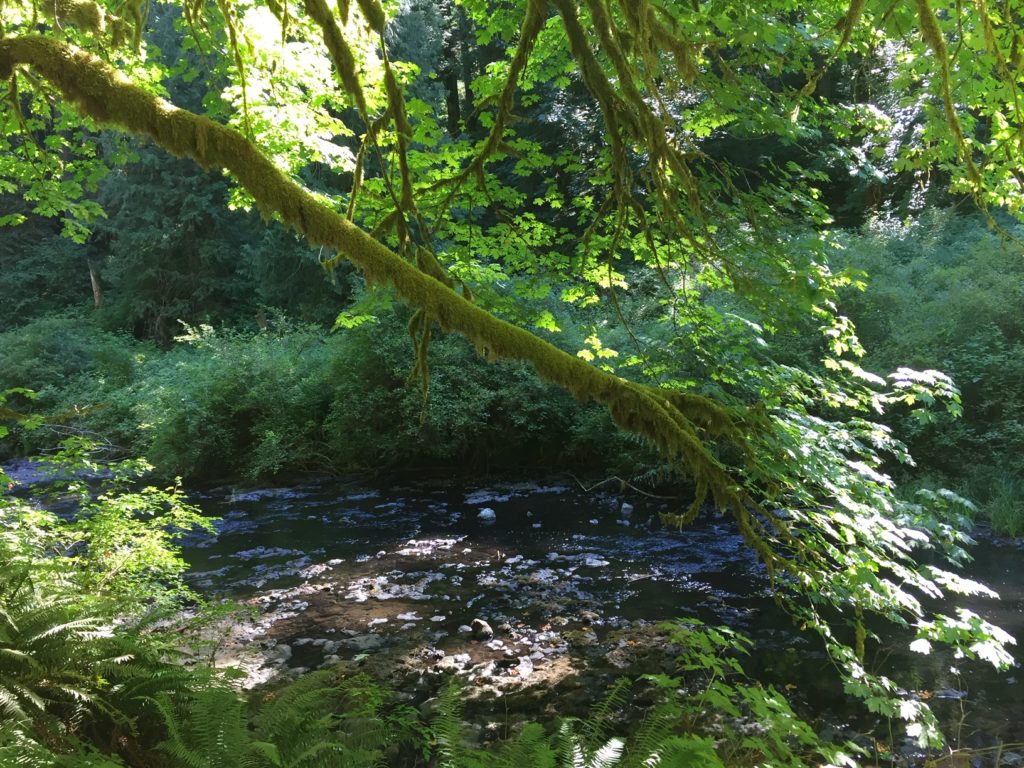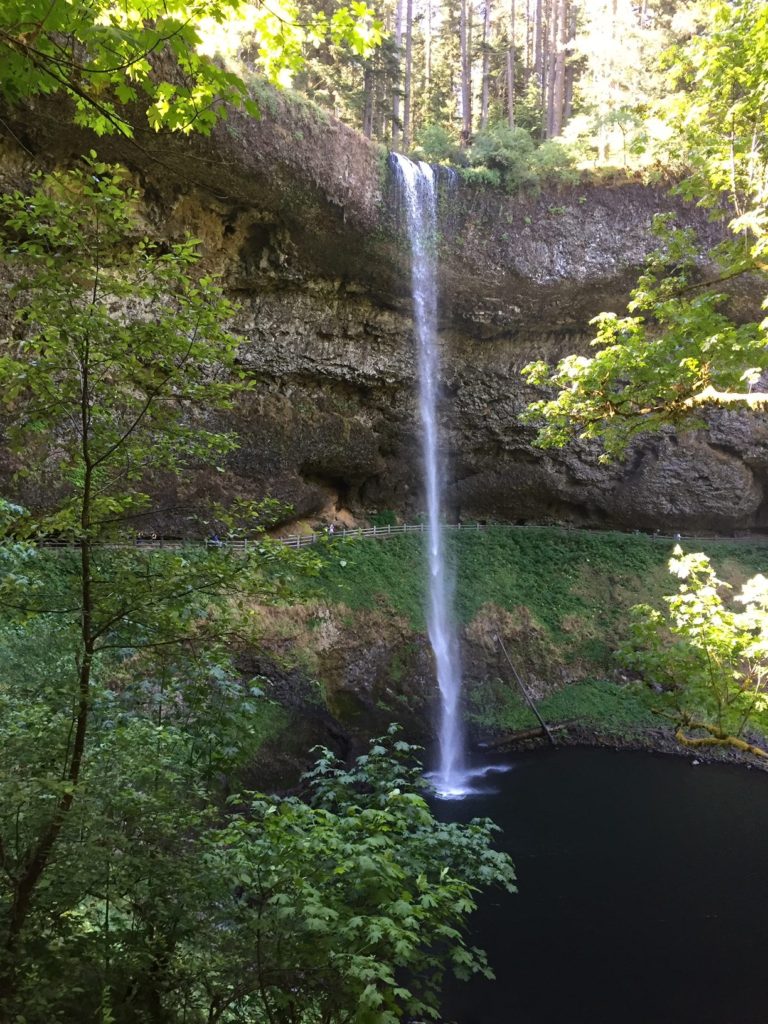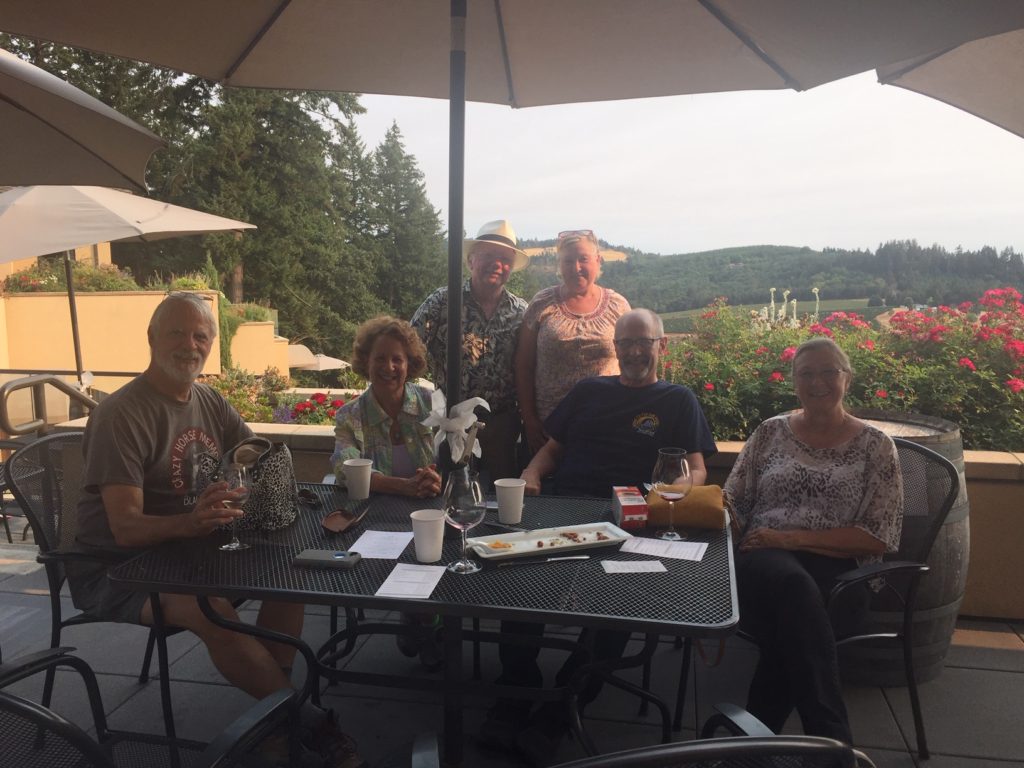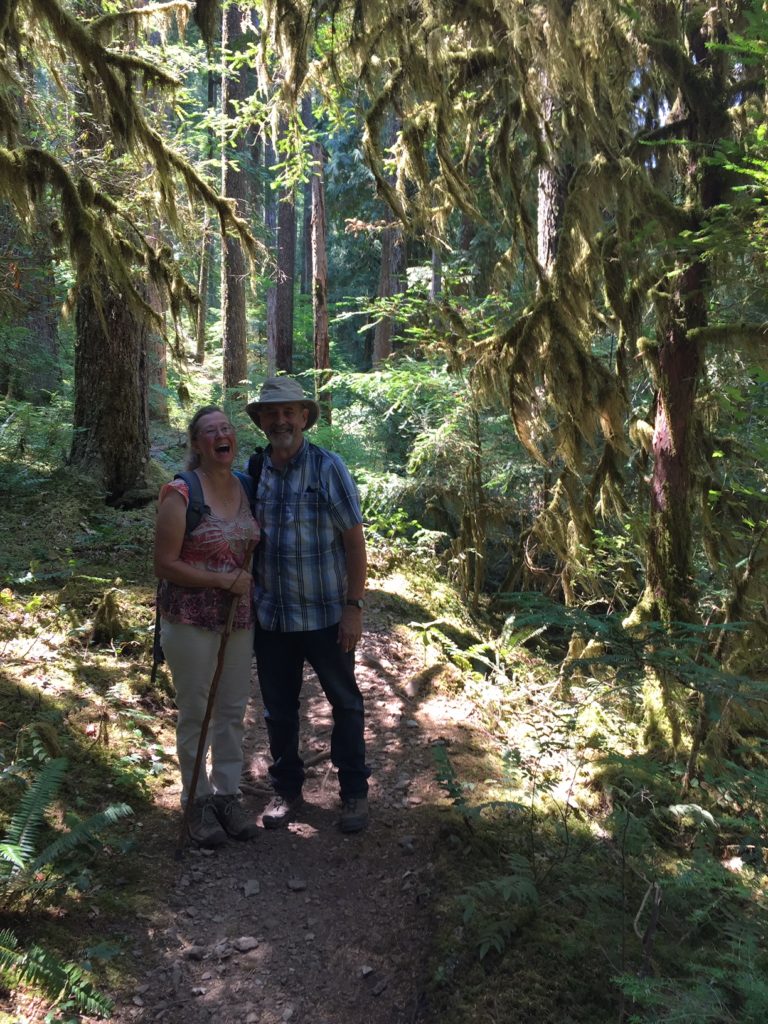 We left the Brute Squad (our rig) at Robin and Bill's and took a quick trip down to Scottsdale for a fun-filled visit to the Mayo Clinic where Roger had surgery to correct a rare throat condition (Zenker's Diverticulum if you like to Google that kind of thing). Ooooh, ooooh, is this the "Roger Meets Miracle Max" part? Nope. Although his Gastroenterologist/Surgeon does miraculous work, and Roger pulled through with flying colors (and felt MUCH better afterward) this is not the part of the story to which the title of this post refers. Wait for it…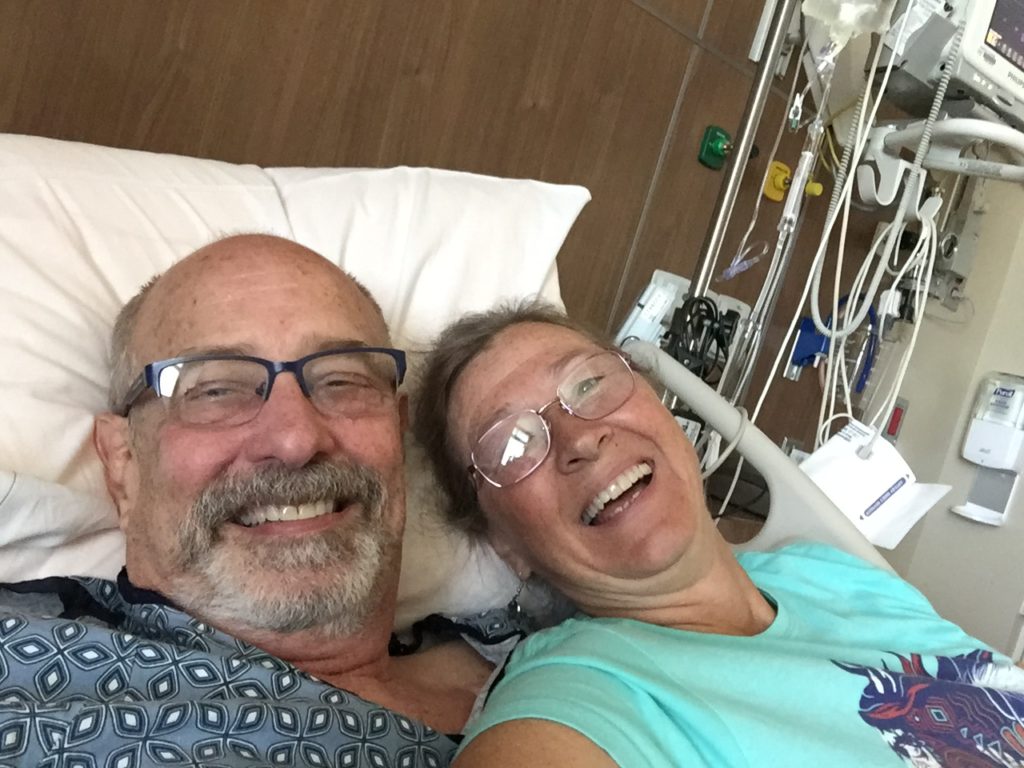 September provided the opportunity to FINALLY hike to Fifth Water Hot Springs near Spanish Fork, UT. The photos of the place posted online are amazing, I just had to go! We stayed at Diamond Campground (which was great, highly recommended) and hiked to the falls in the morning. It was a lovely hike. But just like so many things you can find on the internet, it just didn't live up to the hype.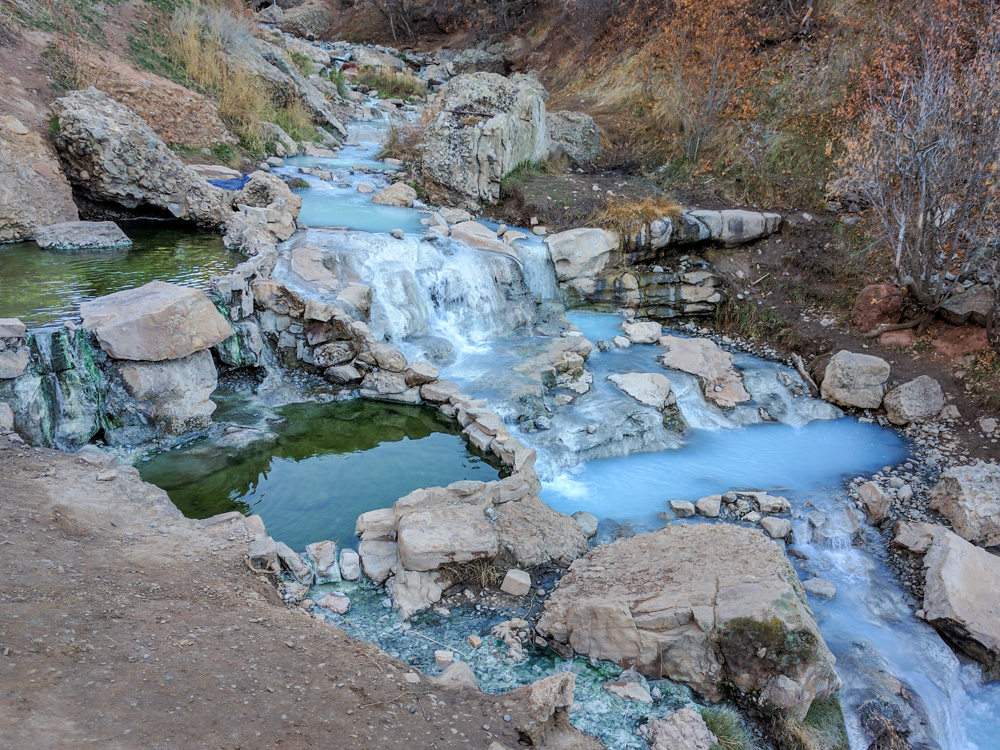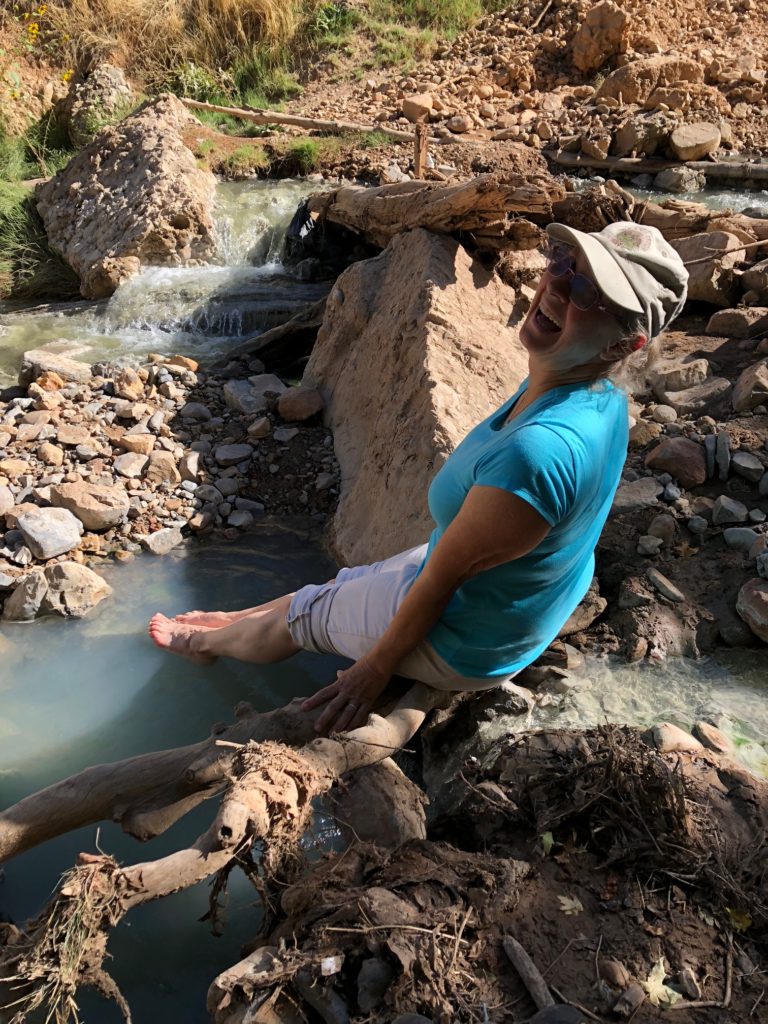 We didn't stay long at Diamond Campground as we were excited to get started on the construction at Florin, our RV heaven near Bryce Canyon. That's a long and boring story filled with adventureless adventures like having to drive 7 hours two days in a row because the person at the counter didn't give me the correct sample bottles for water testing at the only lab in southern Utah that can do the needed testing which was 3.5 hours away. "But wait," you might say, "didn't you work at a water testing lab for most of your career? How could a mistake like that get by you?" To that I say, shush. I don't want to talk about that, don't humiliate me further, we will just move along.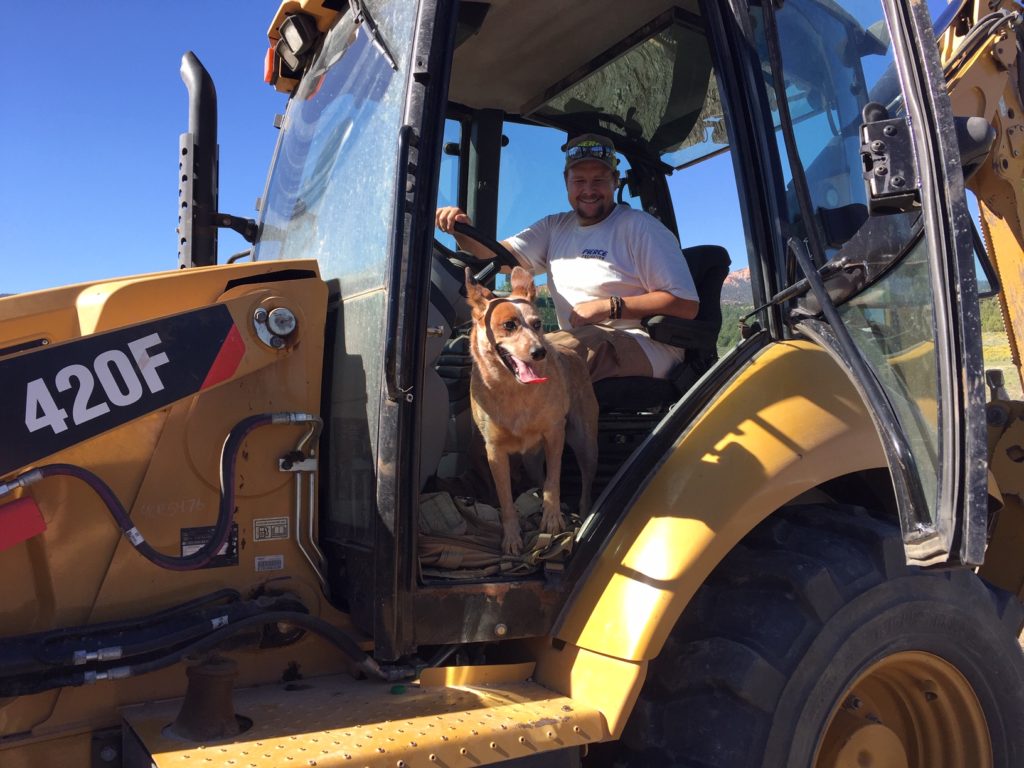 The construction got done and we would have loved to stay longer but Roger had to work all of October and most of November so we headed to the Phoenix area to be close to the airport, my kids, and Lost Dutchman State Park.
At the end of November, we both visited the doctor for our annual check-ups. Nothing much to report. Roger had a bunch of blood work and an EKG as part of his "Welcome to Medicare" check-up. He had been experiencing occasional blood pressure spikes and his LDL and triglycerides were above normal but his EKG looked fine. I had a bunch of blood work with mostly good news there, too. So hooray, we are good to go for another year.
A week after our doctor visits, Roger flew to Albuquerque, NM for work. I called him to ask him a question about something banal and he sounded awful when he answered. His stomach was bothering him. I told him I wasn't surprised, he had only a banana and peanut butter for breakfast 7 hours ago and nothing since. He pulled off the highway to look on his phone for a place to eat and I told him to call me back after he ate. He called me back shortly complaining of more stomach pain and during our talk he went from bad to worse. He was telling me he was sweating, and that he felt nauseated. I kept asking him how he felt, where did it hurt, talk to me, talk to me! Then he said he felt pressure in his chest and that it was hard to breathe. I told him to hang up and dial 911. He said he felt like he was going to pass out then he cried out and then…silence. I tried to get him to talk to me…nothing. I looked at the phone, it showed that he had not hung up, I called out to him again…again nothing.
"I thought you were dead once, and it almost destroyed me. I could not bear it if you died again, not when I could save you." – Buttercup
I hung up and dialed 911. I told the operator that I was in Mesa, Arizona on the phone with my husband in Albuquerque, New Mexico and that I thought he was having a heart attack. She apologized and said that the 911 system doesn't cross state lines. WHAT?! Are you kidding me???! She gave me the number for the police in Albuquerque. I dialed it. "If this is an emergency, please hang up and dial 911. Otherwise, please stay on the line and an operator will answer shortly." While waiting for "shortly" to expire, (and screaming inside my head) I Googled the number for the Albuquerque Fire Department. "Shortly" felt too iffy so I hung up to try my luck with the Fire Dept. "If this is an emergency, please hang up and dial 911." Then the automated answering system started giving me options, "If you would like to speak to…" I just punched a number. The man that answered listened to my story then cut me off saying, "I don't know how you got this number but this is the repair facility for the fire trucks." Then (bless his heart) he said he could give me the number for dispatch. YES!! That's what I need. I hung up (my own heart was threatening to burst by now) and after 7 minutes of trying, I finally reached someone who could get help to Roger. I looked up his location on my Life360 app and told the dispatch operator his exact location. A few excruciating minutes on hold and he came back on the line saying the EMT's were with him and he was talking to them. He said someone would call me with an update and hung up. I finally let out my breath. He's talking, he's fine, right? After all, he just had an EKG a week ago that showed no problem.
Meanwhile in New Mexico, the paramedics were debating whether to even transport him.  Yes, he was pale and diaphoretic and his blood pressure was high, but his EKG was showing no sign of a heart attack.  One of the EMT's was emphatic that she didn't like the way the EKG looked and wanted to take him to the Heart Hospital of Albuquerque anyway.  She won the debate.  They took him to the Heart Hospital–how lucky that just 10 minutes away was a hospital that specializes in Cardiology and emergent Cardiac events. The cardiologists looked at his EKG and said, nope, not a heart attack.  The wonderful EMT that didn't like how his EKG looked kept arguing for his admission and the cardiologist agreed to do one more EKG–during which Roger had a massive STEMI heart attack.  They rushed him into the cardiac cath lab and the doctor (a cardiac interventionist by title and duty) catheterized him, found he had 99.9% blockage of the artery called "the widow maker" and saved his life by inserting a stent.  So basically, he was in the hospital, on a monitor with several cardiologists watching at the exact moment he was having (what would have been) a lethal heart attack.  After the procedure the doctor told him all his other arteries are clear, that because he was treated so quickly he suffered almost no damage to his heart, and that he should look forward to a full recovery with no physical restrictions.  Then he shook his head and said he couldn't explain how Roger had survived.
"Well, it just so happens that your friend here is only mostly dead. There's a big difference between mostly dead and all dead." – Miracle Max


I flew to Albuquerque the next day and we are still here sitting in our hotel room eating spinach salad with olive oil and planning how to eat better and exercise to get both of our LDL and triglyceride numbers down. Roger said he hopes his story will help someone else, even if only one person is inspired to eat better, exercise more, get their lipid numbers down where they should be or at least download the Life360 or other geolocation-sharing app. Please do it all, we want you to be around to continue to share our HappilyRVafter adventure with us!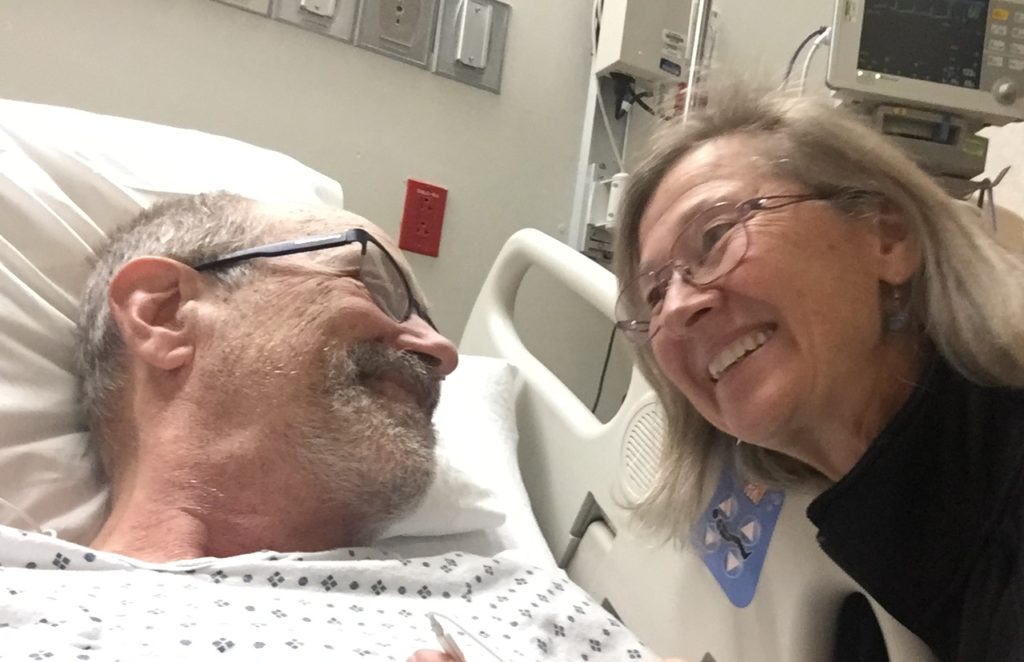 I've never dedicated a post to anyone but I would like to dedicate this one to that incredible EMT that knew in her heart that something was very wrong with my sweet Westley and took him to meet his Miracle Max.