Neither of us had been to Glacier National Park and I didn't want to spoil it for myself by looking at a bunch of pictures online so I was expecting…mostly glaciers.  Yeah, I'm one of those people that never tries to peek at Christmas presents and I will stick my fingers in my ears and chant, "La la la la" if I think a spoiler is coming (especially for Game of Thrones).  So, with expectations of endless expanses of white and blue, we headed for Glacier NP.
Oh wait…I almost forgot to tell you about our "Pit of Despair" moment in Montana!
"Where am I?" – Westley

"The Pit of Despair.  Don't even think about trying to escape." – The Albino
We were in Garryowen, Montana (you can look for it on a map but why would you?) and were closing up Fezzik to head for Billings, Montana.  Roger had to be at the airport there the next day to fly out for work.  Uh oh, our automatic levelers would not retract! We were stuck!  The good news is that we were only an hour and a half away from the airport so he could drive there in the morning if need be.  I drove to an auto parts store to get a replacement for the breaker we knew had failed and then we sat down to watch a YouTube video on how to replace it and how to operate the levelers manually…well, manually-ish, as it involved a power drill.  Roger got the new breaker in and decided to try to operate the levelers manually-ish just so we would know we could do it.  Everything seemed to work as expected.
It was getting late so we decided to stay put.  I went inside to put the slides out, pressed the switch and…wha???  The front of the rig dropped down.  I tried again…same result.  So I pushed the switch the other way and the front of the rig went back up.  Crap!  That is NOT how this is supposed to work!!  Not only that, but Roger hadn't packed for work yet and with the slide closed we couldn't get to the bedroom where his suitcase and clothes were.  As we stood there scratching our respective heads, I realized that if I could climb through the window in the closed slide, I could get to the bedroom.  Hooray, a plan!  The only flaw in the plan was that the window is only 7.5 inches tall…and I'm not.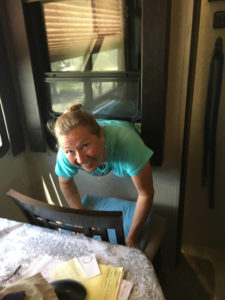 I sucked in hard and wriggled through one boob at a time and ultimately made it through—landing on my face in the hallway.  I passed Roger's suitcase out the bedroom window along with his work clothes, shoes, and toiletries and then struggled back through the slide window.  Roger got to the airport packed and on time and I stayed at the RV Park covered in bruises. The key to this lifestyle is attitude: life is an adventure, try to find the fun in it along the way.  Oh sure, Buttercup, you say that now! Now that the bruises have healed and  Fezzik is working correctly; but between that moment and this, trust me, there was a lot of despair and bad language.
Grand Design and Lippert were really great and walked us through how to get moving again so we could get to a repair shop and have Fezzik fixed, which we did, just outside of Glacier National Park.  Which brings me back to my story…
We spent a month near Glacier National Park and loved it, even though it was mostly green instead of white–clearly a little research would have gone a long way to manage my expectations.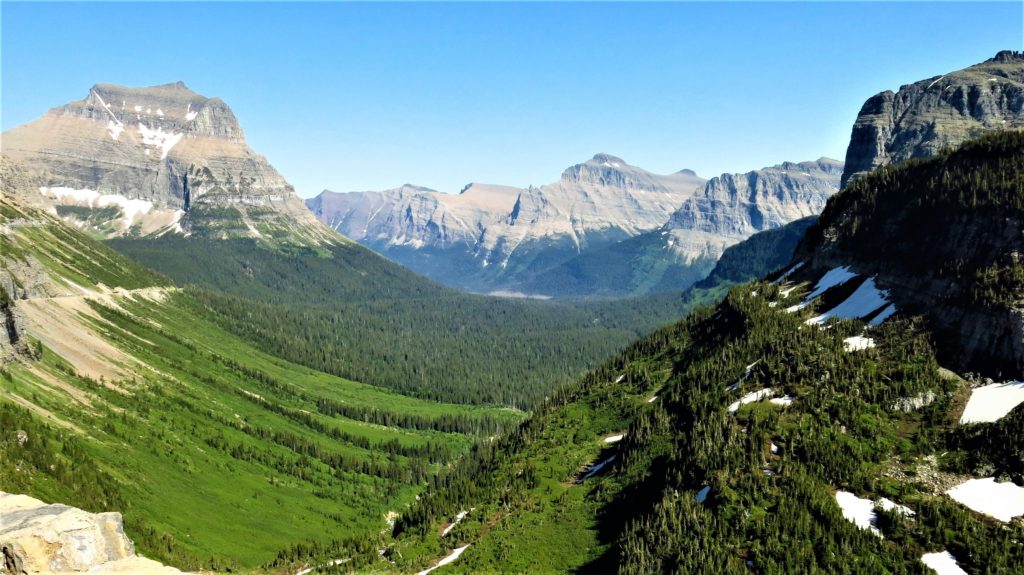 We enjoyed the Red Bus tour to Logan Pass, we had a lot of fun hiking around Two Medicine Lake and the park was incredibly gorgeous!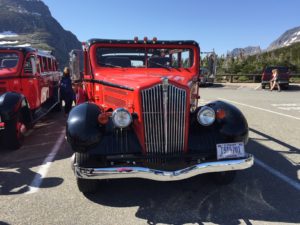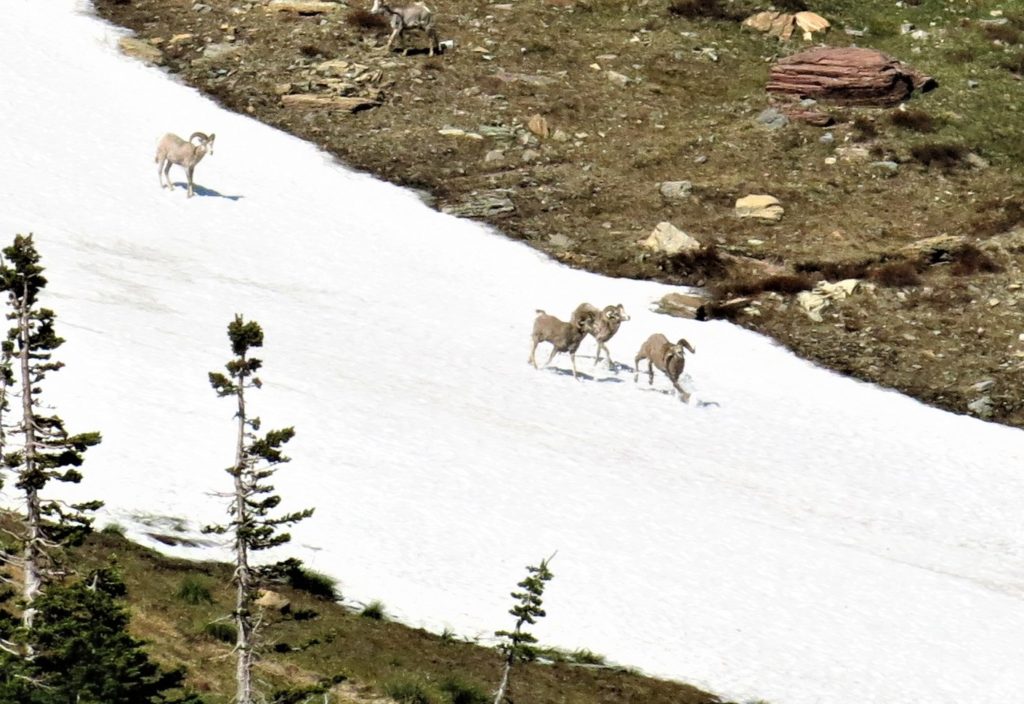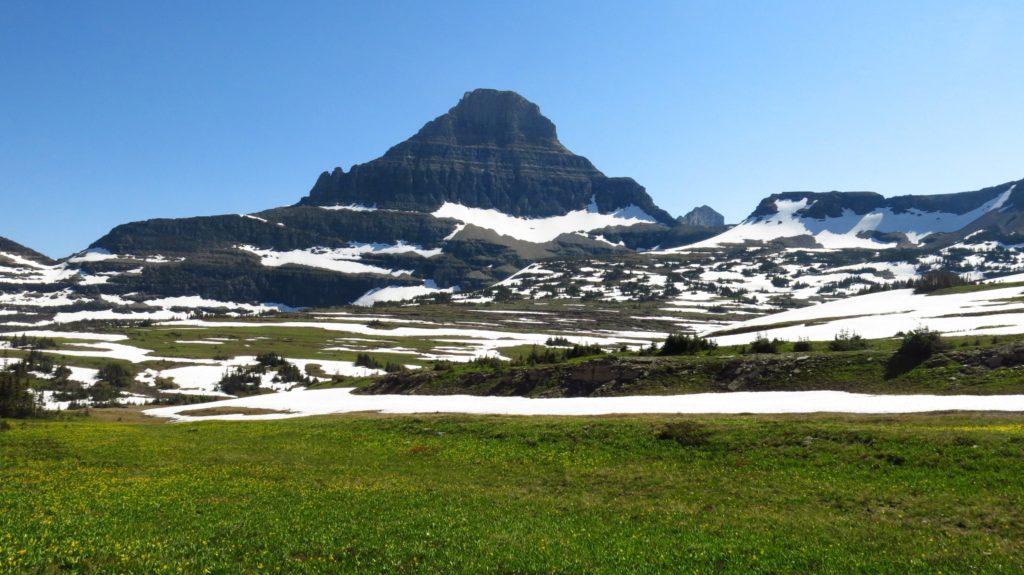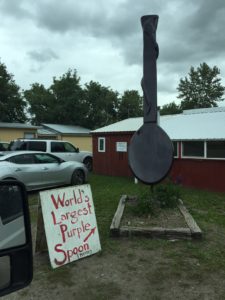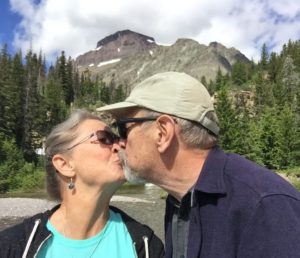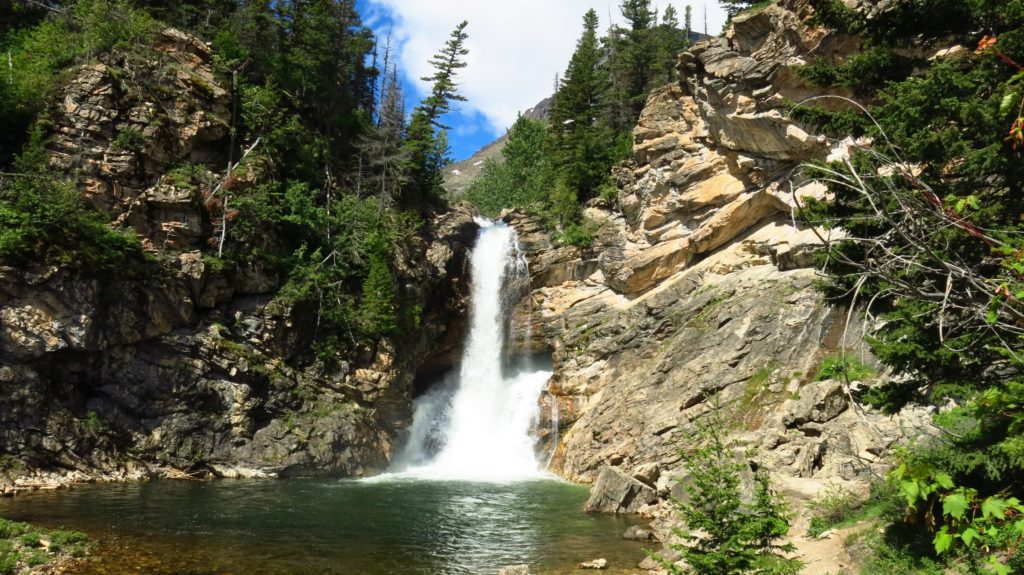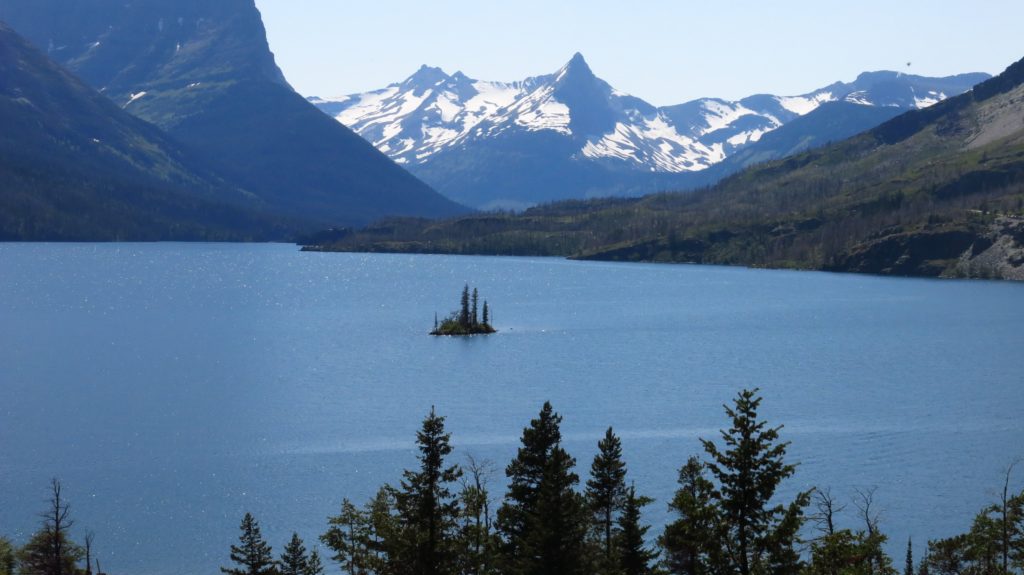 The best part of our travels was once again being able to meet up with other RVers.  Mark and Judith made an overnight stop at Glacier Meadow RV park to see us; and our friends Dave and Vicki stayed a few days at the RV park we were in near Kalispell.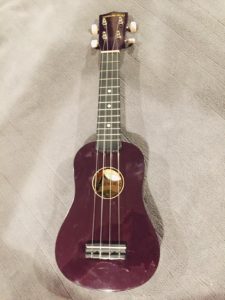 Dave taught me to play the ukulele; he even took me to a guitar shop to buy one.  I'm not very good but I have fun with it.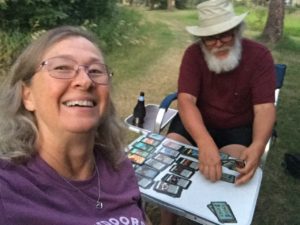 So I taught him to play Dominion.  I'm really good at Dominion.  He caught on quickly and, well…nevermind, I don't want to talk about it.