Westley and Buttercup were last seen heading to the Grand Teton National Park to work for the summer.  A Dread Pirate captured them, took them to a wondrous and enchanting land and held them hostage for four months.  That's why I haven't updated my blog for awhile; too busy swabbing decks and hoisting mainsails.  Maybe workamping isn't for us, maybe it was just that particular situation but I temporarily lost that Happily RV After feeling.  Fortunately, the summer is over, we have escaped the clutches of the Dread Pirate "Work" and I am feeling it again so I am back to (as my dear friend Mark would say) yammer on about what we have been up to.
June in the Tetons saw us hiking a lot, seeing bears, moose, oceans of wildflowers, baby bats, and many, many mosquitos.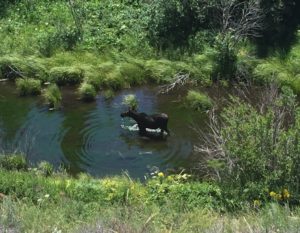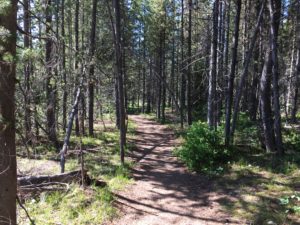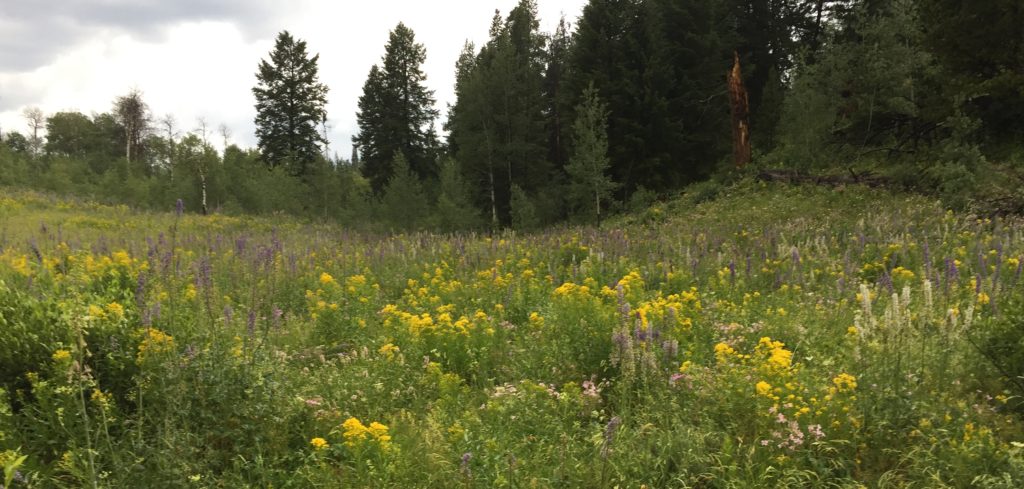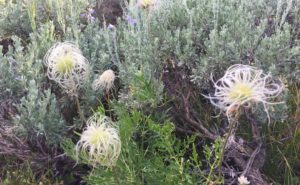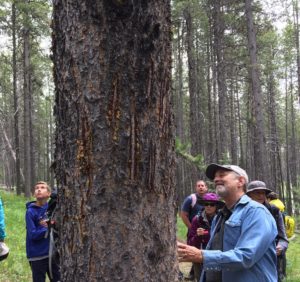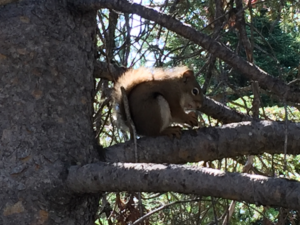 Warning: Graphic images of a baby bat follow.  If you are squeamish about my favorite flying mammal, look away now.
The attic of the RV Park was home to 50 – 90 bats.  We could hear them calling to each other and bickering throughout the day.  Most visitors thought we had squeaky ceiling fans…nope.  Once in a while a baby would fall out of the attic and we would find it on the floor of the RV park office.  I relocated this one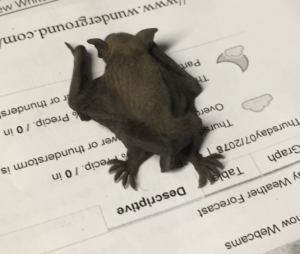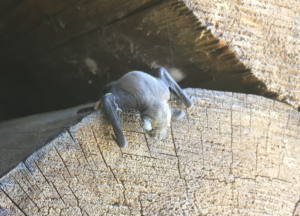 to the logs on the outside of the building so its mama could find it by hearing its distress call.
We spent a day in Yellowstone, where we liked everything but the crowds.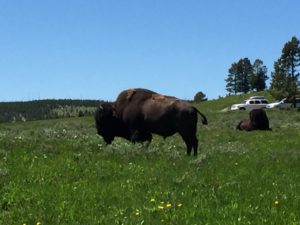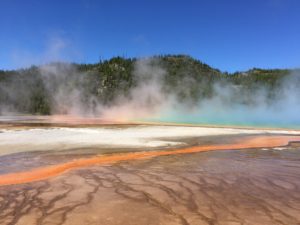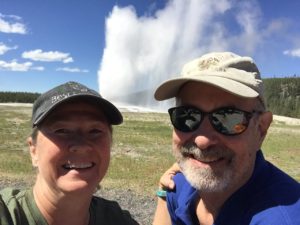 July was spent doing lots more hiking and kicking back on Sunday evenings with my friend and co-worker Kindyl overindulging in food, wine, and Season 7 of Game of Thrones…Winter is coming!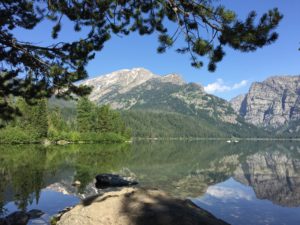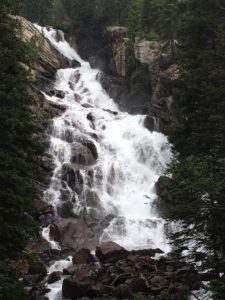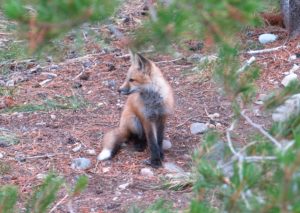 "I do not suppose you could speed things up?" – Inigo
By August, we were longing to be done with the workamping gig and get back on the road. One thing that helped the time pass is that I met a kindred spirit (we both love travel and adventure) whom I admired for her hiking prowess.  We spent many hours at work laughing and swapping stories.  Her name is Richelle (Shelly) and her webpage is livingonthedirt.com.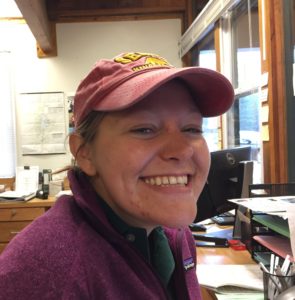 I'm providing a direct link to a video she made because she did such a great job of capturing the feel of the Tetons.  If you want to know what our summer was like, click here and watch the first 2 minutes of the video.  That is EXACTLY what it was like for us; a river rafting trip, tons of hiking, on and off-road driving, horseback riding, and gorgeous views every moment.  If you didn't click up there, you can click on this link (watch the first two minutes…do it, you won't be sorry):   https://youtu.be/K4O75SS9wR4
Mid-August brought our friends Jim and Brenda to the Grand Tetons with their grandson, Marcus.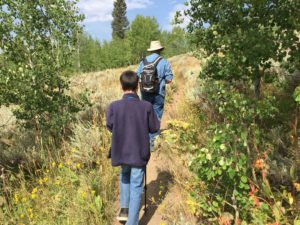 We all got to experience the total eclipse.  We had perfect weather; it was (yes, I'm going to say it) AWESOME!! The eclipse was an even bigger deal for us because it occurred precisely on our 25th wedding anniversary!  New friends Jack and Barb viewed the eclipse with us in the employee village.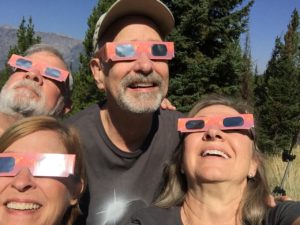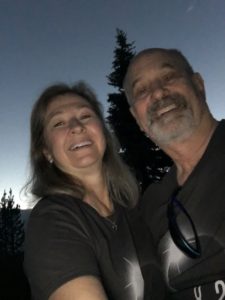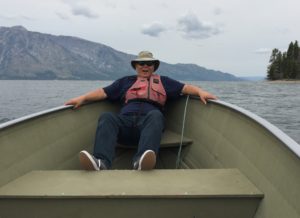 Next I was able to convince Dave and Vicki McKenna that the Grand Tetons were worth a visit and they came and stayed a couple of weeks.  We had a very good time visiting and dining with them.  We also went boating with Dave and had a great time.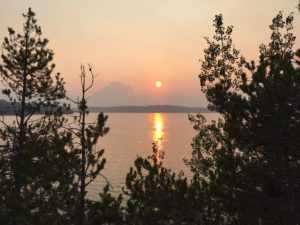 August also brought a lot of smoke from wildfires in neighboring states.  I felt really bad for people that came to experience the majesty of the Grand Tetons only to have their view partially or completely obscured.
"Westley, what about the R.O.U.S.'s?" – Buttercup
Fun Fact: The fossil record shows that 600 lb. beaver-like animals used to roam this area.  So they DO exist!
September arrived and so did Mark and Judith!  We got to do a bit of sightseeing but then Roger started working his regular job again so Cally, Pepper, and I spent many, many hours feasting and playing Dominion with these two wonderful friends!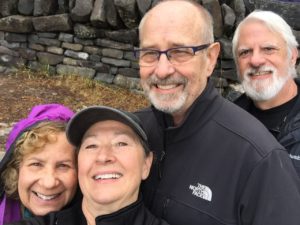 September also brought the cold, rain, and snow.
Hey Westley, I'm cold, let's go!
As you wish…