Meet the Brute Squad; Fezzik, Inigo, and Vizzini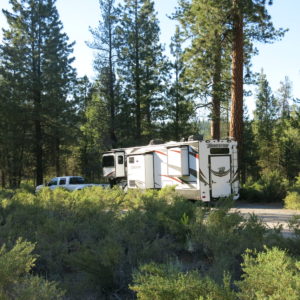 Fezzik is…
We named our 2017 Grand Design Momentum 376TH fifth wheel toy hauler after the giant in "The Princess Bride" because he's a giant of an RV. He's 41′ 3″ long, 13′ 6″ tall but he is very nice on the inside just like Fezzik.  See the door in the back?  Vizzini fits right in there so Fezzik can carry him up the cliffs of insanity.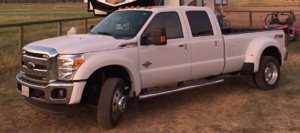 Inigo is…
Our Ford F-450 Dually is awesome.  He's out of the revenge business now but leads the Brute Squad wherever we go.
I really want to get a magnetic sign for Inigo's door like this one: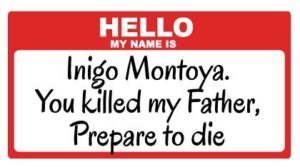 But I'm having a hard time convincing Roger that it is a good idea.  If you think I should get one (or if you think I shouldn't) and would like to help me convince him, please leave a comment below.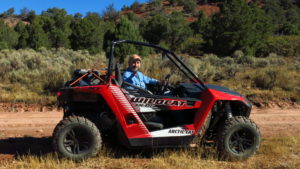 Vizzini is…
small, loud, and Sicilian.  Ok, he's not really Sicilian but he makes us smile and Fezzik can carry him; just like Vizzini in the movie.
He's an Arctic Cat Wildcat Trail.  700 cc of pure fun!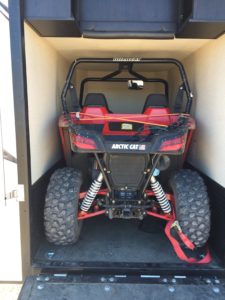 There are 2″ on either side of Vizzini when he is parked inside Fezzik.
That means I have to do this to get him out: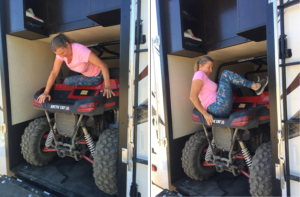 So that's the Brute Squad.  Now, if you will excuse us, we are off to storm the castle!